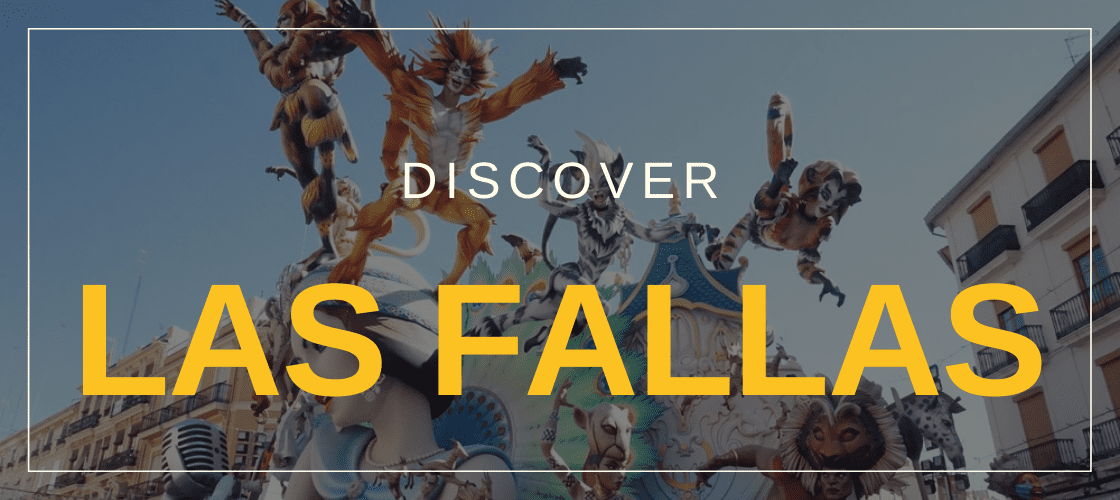 Valencia | Discover Las Fallas
24 Feb
Posted at 16:47h
in Uncategorised
0 Comments
The Fallas are without doubt the biggest celebration in Valencia. Not only in the capital Valencia this is celebrated, also in a lot of towns in the Valencian Community you can find derivatives. The Fallas Festival was declared UNESCO World Heritage in 2016. The official dates for the Fallas this year are from Sunday the 15th of March until Wednesday the 18th, in reality festivities around the city already start from the beginning of March.
Each region or neighborhood has its own casal faller, people who build a construction, a falla, that will eventually be burnt. There are more or less 400 registrated cassal falleres.
This festival might be described best as a long during street party; complete with processions, people eating out on the streets, explosions and fireworks, … The Fallas has no age limit, people from 0 to 99 years old come on to the streets to enjoy this marvelous Valencian tradition.
Origin of the Fallas
The roots of the Fallas can be found in the Middle Ages. To celebrate the arrival of spring, the carpenters would burn the pieces of wood (parots) that were used to hold up their candles to be able to work at night, with the arrival of longer days, these were no longer necessary. Over the years this tradition of burning parots was turned into the celebration of Saint Joseph, the patron saint of carpenters.
As time passed, people started attaching old cloths and belongings to the wooden statues, which made it look more and more like humans. Eventually these became the ninots, the big puppets, that we know today. As in many countries these puppets are used to make fun of actual topics, like for example the politicians.
The current name, Las Fallas, was derived from the latin word 'fax' which means 'torch' and was eventually transformed into the Valencian 'falla'.
Las Fallas 2020
The Fallas 2020 promises to be revolutionary, with as its center piece in the Plaza del Ayuntamiento (Town Hall Square) a piece of art turning 360 degrees 24/7.
This masterpiece, made by Manolo Martín, José Ramón Espuig and urban artist Escif, represents a young woman sitting on the ground while meditating. "Nothing else. A majestic, elegant, profound woman. A powerful woman, solid, forceful," said one of the artists during their speech at the presentation. With the slogan "Açò també passarà", meaning "This too shall pass", the artists aim to hold up a mirror to society and have people reflect about the role of women in it. With this piece they intend to pay tribute to all women on the 8th of March, Women's Day.
For more information and a detailed program of the Fallas, click here.