Nature, culture and relaxation: discover the other face of Ibiza
Grand opening Ibiza! This month, the season is starting again. As you might already know Ibiza is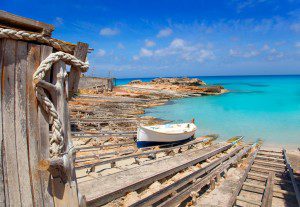 one of the top "party" destinations but we would like to show you that it has much more to offer.
Do you really know the "white island"?
Our customers are usually pretty surprised when we suggest Ibiza as an incentive destination; "not serious enough" they say.
However, they should know that most of the visitors flee the noisy part of Ibiza, its clubs and famous DJs. In fact, they would be more than surprised to discover a completely different island.
Did you know that Ibiza does its best to keep its land as wild as possible? Very few people actually know thatsome protected
areas of Ibiza were declared World Heritage in 1999 under the denomination "Ibiza, Biodiversity and Culture"!
If you get out of the beaten tracks, you will be pleasantly amazed to discover a beautiful countryside, virgin beaches, creeks, ancient hilltop villages, sprawling vineyards, and Mediterranean views, especially in the Northern part of the island.
These last years, there has been a strong development of agro-tourism, with former farmers offering accommodation
in rural areas. Discovering the quiet side of the island, the visitors will have a completely different experience of Ibiza,

providing them with a calm and peaceful environment to recharge and reflect.
A perfect destination for incentives and team building!