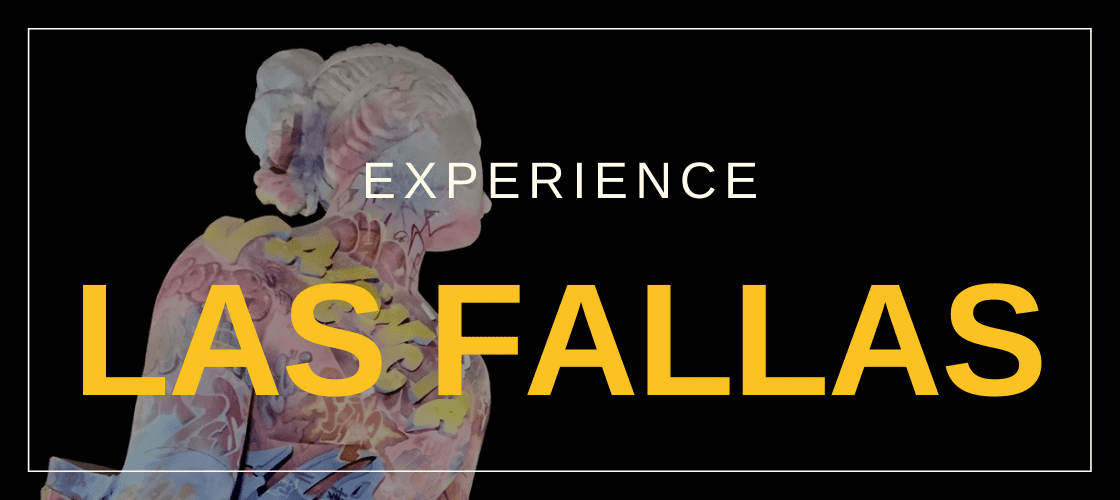 Valencia | Experience "Las Fallas"!
Every March, Valencia celebrates "Las Fallas" – a spring festival declared Intangible Heritage of Humanity attracting every year more and more people.
You are not able to come in March but you would like to get to know more about this Valencian tradition? It is possible! Experience the Fallas throughout the year – a great teambuilding activity with lots of fun!
For those interested in getting to know more about this tradition, a guided tour through the Fallas Museum in Valencia is a must! The museum exhibits "ninots" (paper-made figures) which have been saved from the flames through votes since 1934.
You will walk around the Fallas City – a neighborhood in the North of Valencia – where most of the Fallas' artists and workshops are located. Many famous Fallas' artists work on their arts throughout the year and will explain to you the different techniques to create a "ninot" and other interesting Fallas facts.
Would you like to create your own "ninot"? This activity can be organized in an emblematic location independently of season. The group will be divided in teams, equipped with the needed materials and a theme – ready, set, go!
To complete this typical Valencian tradition, it is possible to combine it with a horchata and fartons tasting (Valencian tigernut drink and sweet pastry).
Is there any better way to experience Fallas? Get your personalized themed Fallas proposal!